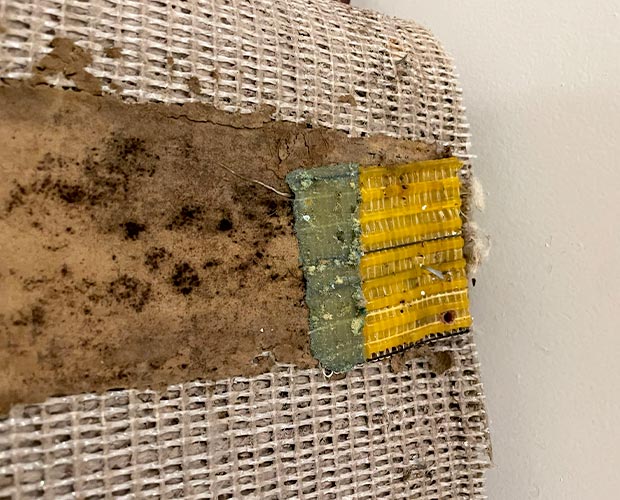 We don't wait for mold to get worse. We
act!
Contact us now to schedule your mold inspection
Step 1: Mold Inspection
There are few things scarier than the thought, or sight, of mold growing inside your home. Mold has the potential to negatively impact the value of your home and affect your home's structural integrity. And according to the Centers for Disease Control (CDC), there is the strong possibility that exposure to mold may have a negative impact on the health of you or your family. When mold is encountered, or even suspected, the issue needs to be addressed quickly. Never rely on a handyman or consider mold removal to be a DIY project that you can handle on your own. You need to contact a professional mold remediation company, like Mold Act, at 877-660-0430, without delay.
What does it mean to "inspect for mold" and why it is important
Mold remediation, done right, is a multi-step process. Step #1 should always be a professional mold inspection. Note that we said a professional mold inspection, not mold testing. Testing is done to determine the type of mold present. A mold inspection is all about diagnosing where the mold is and why the mold problem exists.
Only a professional mold inspector will be able to provide the following:
Confirm that mold is present (mold can easily be mistaken for dirt or staining).
Discover hidden mold that is inside wall cavities, under flooring, behind cabinets and vanities, etc.
Find evidence of previous mold infestations.
Determine the severity of any infestation.
Detect hidden moisture leaks that may encourage current or future mold growth.
The Mold Inspection Process
As stated above, a thorough, professional mold inspection should be the first step in any mold remediation project. Hiring a certified mold inspection company like Mold Act will give you a huge advantage when it comes to removing this unhealthy fungus from your home. The typical mold inspection is a 4-step process involving a visual inspection, a check for unwanted moisture or leaks, air quality testing, and sample collection for laboratory testing. Here's a closer look at each of these items.
Visual Inspection: a non-invasive visual inspection isn't always totally conclusive, but it is a good starting point. The inspector will look for signs of staining on walls or flooring, any obvious areas of mold growth, as well as any smells commonly associated with mold.
Unwanted Moisture: mold spores are present everywhere and only need a source of water to begin to flourish. The inspector will question you about any recent water intrusions that may have occurred and the history of any water problems that may have happened in the past. You cannot stop mold growth if you don't eliminate the mold's source of moisture.
Air Quality Testing: mold spores easily become airborne. In fact, that may be why they are present in everybody's homes, they float on the breeze. Air quality testing is accomplished by comparing the amount of mold spores in the outside air (what is naturally occurring) to the inside air of the home. Air samples are taken using a pump that forces air through a collection device over a predetermined period of time.
Sample Collection: using clear, adhesive tape, is one method of collecting samples. The tape is pressed onto a surface, then carefully placed into a container and sent to a lab. Another way is to use specialized swabs (similar to a Q-Tip). The swab is rubbed across a surface until discolored, then sealed in a container to be sent off to the lab. If there is an extensive amount of mold present, the inspector can scrape some of it onto a glass slide, or with the owner's permission, even remove a piece of the material that the mold is growing on.
Important Reasons to Consider Professional Mold Inspection Services
The Mayo Clinic states that it is a known fact that mold can cause serious health concerns when sensitive individuals are exposed to it. Also, it is a fact that mold will cause costly structural damage to your home and your possessions if the problem is ignored and left unchecked.
Here are some important reasons why you need to consider using a professional mold inspection and remediation company
When it's your doctor's recommendation
When you can see visible mold growth
When you detect an unexplainable musty, earthy smell
After water damage of any kind (floods, pipe breaks, slow leaks, etc.)
If you notice warped or bulging drywall on ceilings or walls
If you see blistered paint or peeling wallpaper
When you prepare to sell or buy real estate
Always before and after any mold remediation project!
Why Store-Bought Mold Tests Are Unreliable
DIY mold test kits from home improvement, hardware, and online stores are useless when it comes to getting accurate results. First off, these "kits" usually do not contain everything you need. Additional purchases may be required. Second, almost all DIY test kits return a positive result. This is because mold and mold spores are present everywhere, even in your spotlessly clean home.
Next, the instructions on the box give you an address for a "lab" to send the samples off to. Is that "lab" certified or accredited? Then there is the question about how quickly the samples are analyzed and how they were treated during the delivery to the "lab".
When you do get that positive result, you don't know if there is a little mold or a lot, or whether the mold is harmful or harmless. Another question is how long has that kit set on the store shelf waiting for a homeowner to purchase it? These kits don't have expiration dates. And a bigger question is what about hidden mold?
Rely Only on a Mold Inspection by a Professional
In order to ensure a positive and long-lasting result, hire a professional to do your mold inspection. Our certified and licensed professionals at Mold Act will completely inspect any areas of concern before offering solutions for your mold problem. An inspection is critical for identifying the underlying issues that may be causing your mold problem, the type of mold encountered, and the potential for harmful health issues, if any.
The price for our professional mold inspection depends on a list of factors including the mold's location in addition to your property size and type. If you have visible mold, prices start at $149, but if you use our company for the mold removal, this inspection cost will be deducted from our final price.
Don't depend on DIY techniques or a run-of-the-mill handyman when it comes to mold. Rely on a pro!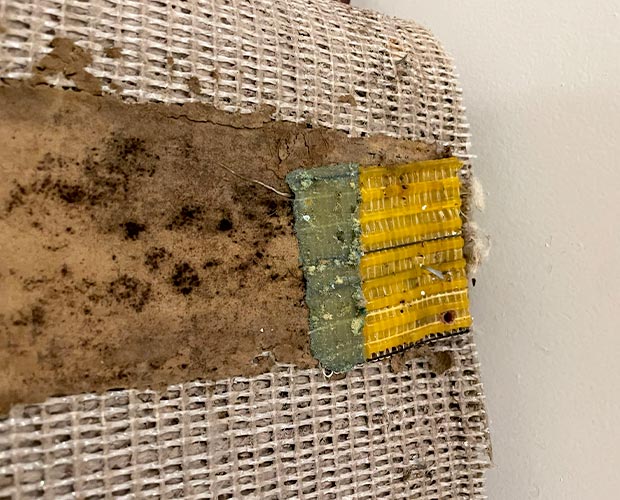 We don't wait for mold to get worse. We
act!
Contact us now to schedule your mold inspection
Residential & Commercial
Mold Remediation Services
"Alex was our service tech. From day one he was thoughtful, responsive and honest. We used his bid over several others and were very pleased with his service. If you use this company, definitely ask for Alex! He was terrific."