Mold Removal & Remediation
Mold can affect your health and the interior and exterior of your home. If you feel dizzy or sick in your house, or notice strange stains on your walls, then that could be a sign that your house needs professional mold remediation.
If you're fed up with the problem and want to breathe some fresh air inside your home, hire the best mold remediation services at Mold Act. Together with our team, we ensure that you receive safe mold removal services that are well worth your money. Read on to find out more about hiring a professional for mold remediation services.
When Is The Right Time To Get Mold Remediation Services?
Black mold tends to occur in humid and warm conditions; that's why regular inspection is required. Early identification of mold is important not only for your space's structural integrity but also for personal health.
However, many homeowners have a hard time determining when is the best time to hire mold remediation services. Therefore, here are some of the signs that you may have a mold problem.
Mold Odor
Mold has a strong musty and mildew-like smell, so be careful about strange smells. In particular, if you have locked up your home for a long time and now have a musty odor around curtains, carpets, and insulation, it signals a mold problem.
Dark Spots
If there are some dark spots in the bathroom or basement, it indicates a mold issue. Keep in mind that these spots can be white and fluffy, but green, gray, and brown areas are more common.
Water Damage
Mold is likely to thrive in humid parts of the house. When there is a water leak, it creates a medium for mold growth, so look for signs like cracks in wall paint, peeling wallpaper, and gaps in the ceiling.
Condensation
Condensation is common when moisture-rich and warm air hits a cold surface because it releases water droplets on the wall, air ducts, and windows.
Why Would I Need to Hire a Professional for Mold Removal?
Note that DIY techniques and some other methods can not help you fight mold spores. And if you need a complete solution for its removal, it's not possible without the help of a professional. Below, we've listed some benefits of hiring the Mold Act team for mold removal.
Proper Mold Assessment
The primary reason for mold and sickness is the combination of humidity and air conditioning. When the systems cool down the space during moisture, the air will condense within the vents. This means that internal vents have to be inspected, which is not possible for a layman to do. Hence, a professional will be able to ensure the proper assessment.
Proper Treatment Of Mold
Our experienced mold removal company will be able to solve the moisture and humidity issue. In addition, we can properly treat and clean the affected areas. Moreover, we use advanced processes for sealing the mold, controlling the humidity, removing the mold physically, and ensuring proper cleaning.
Prevents Recurrence Of Mold
Proper remediation is essential to prevent further mold buildup in the space, which is only possible if you hire a professional. A professional mold remediation expert will help identify the problematic areas and provide awareness about preventive measures. In addition, they can provide additional tips to ensure proper ventilation in your home as it prevents mold growth.
How Does a Specialist Work?
Inspection is the first step in mold remediation. The professionals will have to inspect your home before offering any solutions. They look for the underlying issues that may cause mold problems in the future. If they find any such cases, they will be able to fix them before they become a bigger problem. This can save you a lot of money and hassle in the long run.
Mold Act is a licensed, insured, and fully certified team. We have acquired the licenses and certifications necessary to perform this work and promise seamless communication to ensure full transparency. We are offering professional consultation and price estimations, giving a great competitive advantage to the customers.
Pro Solution for In-House Mold
With our services you can receive the most advanced solutions for mold problems. As first, our team consults with you to discuss the signs to know about the mold type. In particular, black mold needs proper remediation if you want to get rid of it. After reviewing the situation, our expert will provide you with the best solution.
Mold remediation
As the mold type is determined, our team starts to work on mold remediation. We use modern tools and techniques to make your house mold-free while considering preventive measures. After cleaning the mold with our advanced equipment, we make sure each part of your house is cleaned. Lastly, our team is following up on the most efficient techniques to ensure we did everything smoothly.
Best Mold Removal Services You Can Find
If anyone needs professional and best mold removal services, no one can pass by Mold Act. We offer professional and in-depth mold treatment plans for homeowners, apartment buildings, and commercial offices. Along with that, we make sure there are no compromises on the safety and structural integrity of the home. Below are some of the key features of our exceptional services.
Tailored Approach
Our company takes a personalized approach for every client because every mold case is different and uses specific equipment, remediation products, and licensed mold remediation protocol.
Mold Act team takes pride in offering an in-depth process, which starts with in-person consultation. Our services optimize the structural integrity of your home while providing emergency mold inspection to ensure your security.
How Much Should You Pay for the Mold Removal Service?
Every mold remediation company has different rates, but we promise to offer the most affordable pricing. The final Mold Remediation price can differ in each case, depending on the mold exposure, damaged surface, mold growth place, and many others. In case you need a price estimate, feel free to call us at 877-660-0430
Get Rid of Mold Today!
Proper mold remediation is essential, and Mold Act is one of the rising stars in the industry. We offer high-end services with proper mold remediation and removal services..
Our mold specialists designs an in-depth plan, plans for the process to help you get rid of mold in no time. We have acquired the necessary certifications and advanced and mold removal technology.
If you are ready to get rid of mold, do not hesitate to contact us today. Our representatives will be glad to help you anytime!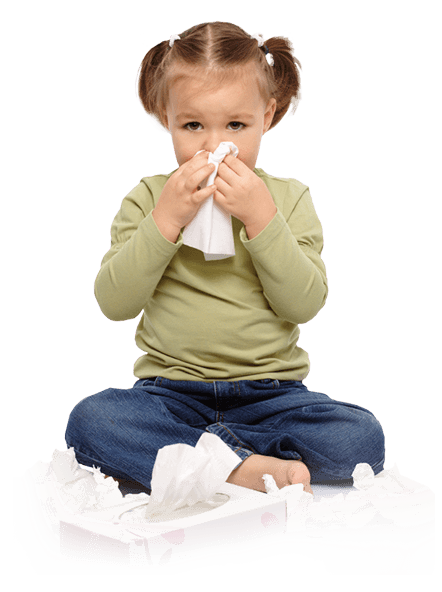 Residential & Commercial
Mold Remediation Services