Jersey City's Mold Treatment Experts
Mold Act of Jersey City is the leading provider of mold remediation and mold mitigation services in the area, offering a comprehensive solution to any mold problem. Our experts are licensed, certified, and insured professionals with lots of experience dealing with indoor mold issues. With our expertise and knowledge, we can restore your property back to its original condition, without mold! From inspections to full-scale restorations and preventative measures, we have the right solutions for any situation. Contact us today for more information on how Mold Act of Jersey City can help you get rid of mold!

GREAT REPUTATION
Highly rated by our satisfied customers
"We recently hired them for mold removal in our basement. The entire team was friendly yet professional, and worked hard removing all traces of mold. It was a great experience and I highly recommend this company to others."
Mold at Your
Home or Business?
We Can Help!
Fill out our convenient form and we'll get back to you within 24 hours.
James T.
Our local technician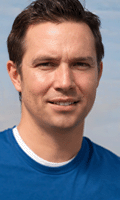 "We recently hired them for mold removal in our basement. The entire team was friendly yet professional, and worked hard removing all traces of mold. It was a great experience and I highly recommend this company to others."
Mold Exposure Causes Health Problems
Mold exposure can cause minor irritations, similar to those that occur with colds or allergies, or it can cause more serious conditions. In some cases, people may also experience respiratory issues such as asthma attacks or lung infections. This could be related to other allergens at home or at work or even a virus, and it might not be related to mold at all. If you are reacting to something, it is worthwhile to talk it over with your family doctor. If you have any concerns about potential mold exposure in your environment and want to address it, it is important to contact Mold Act of Jersey City for help.
HIGHLY-TRAINED TECHNICIANS
Our specialists are certified by the Institute of Inspection Cleaning and Restoration Certification (IICRC) in mold remediation, to make sure your property is handled correctly, by the most updated procedures and methodology.
We don't wait for mold to get worse. We
act!
Contact us now to schedule your mold inspection
Indoor Mold Causes
Mold growth in the home can be caused by a combination of factors.
First, the right temperature is necessary for mold to survive and thrive. Areas with temperatures ranging from 40-100°F create an ideal environment where mold can easily grow.
Additionally, there must be moisture present for mold to colonize and spread. Sources of moisture may include flooding, leaking pipes, high humidity levels, and condensation.
Finally, organic materials such as wood, paper products, drywall, fabric, cardboard boxes and more provide a substrate for mold to feed on.
When these conditions are present in the home over extended periods of time, mold can easily grow and spread. It is important to address any moisture issues and mold growth as soon as possible to prevent further health risks and property damage. To help stop mold growth, it's important to keep the home well-ventilated and dry.
Places in the Home Where Mold is Found
Common places mold is found in the home include:
Basements and cellars - these areas are often damp and humid, providing an ideal environment for mold to grow.
Bathrooms - mold can form on walls and ceilings in moist environments such as bathrooms and other areas where water is used.
Attics and crawlspaces - mold likes dark, damp areas such as attics and crawlspaces. These areas often lack proper ventilation, making mold growth more likely.
If mold is found in the home, it's important to treat it promptly and effectively. Proper mold treatment is essential for both preventing mold growth and eliminating existing mold in the home.
Mold Remediation Process
Assessment: The first step is to assess the extent of the mold contamination and create a plan for its removal.
Containment: Next, our experts separate the affected area from the rest of the property. This is usually done using physical barriers and negative air pressure. This will keep mold spores that are disturbed during the mold mitigation from entering other parts of the structure and possibly finding a new place to grow.
Removal: The mold is then physically removed from surfaces, including walls, floors, and ceilings. Some materials can't be cleaned because they have lots of little holes where mold may have entered, so it is best to remove these materials (like sheetrock) rather than keep them around.
Cleaning: Once the mold has been removed, the area is cleaned using specialized equipment and cleaning agents to ensure that all traces of mold are eliminated.
Drying: After cleaning, the affected area is dried to prevent further mold growth.
Repair and Restoration: Finally, any materials that have been removed are replaced and the area is restored to its original condition.
We Have The Right Tools to Treat Mold
Equipment and supplies for mold mitigation are essential when it comes to mold treatment. The right protective equipment for the staff, as well as quality materials like plastic sheets to section off the work area and an air scrubber to filter the air, are crucial in ensuring a safe environment while a mold is being treated. Furthermore, negative pressure and professional antimicrobial solutions should be used to treat mold properly and effectively. By utilizing the right mold mitigation equipment, mold can be treated properly and efficiently to ensure a safe and healthy environment for everyone.
With proper mold mitigation equipment, mold treatment becomes more efficient, cost-effective, and successful. We make sure to get the right supplies to ensure that mold is treated correctly and safety protocols are being followed, both for your safety and ours.
Mold Treatment Experts
At Mold Act of Jersey City, we understand how important it is to address mold problems quickly and effectively. Our team of certified professionals can provide you with comprehensive mold treatment services to ensure that your home or business is free of health hazards. We have the expertise and knowledge to handle all types of mold issues, from small infestations to full-scale restorations.
For more info about our mold treatment services, contact the Mold Act of New Jersey at 551-325-5175. We'll help you get rid of unwanted mold!
FAQs
What is mold mitigation?
Mold mitigation is the process of reducing or eliminating mold contamination in an indoor environment. This may include the removal of contaminated materials, air filtration, and mold remediation. The goal of mold mitigation is to reduce the overall level of mold-related health risks in your home or business by removing visible mold growth and reducing the amount of airborne mold spores. Mold mitigation is often a necessary step before any other mold remediation measures can be taken.
Can I clean up the mold myself, or do I need to hire a professional?
Mold can be extremely difficult to treat and clean up without specialized mold mitigation equipment and expertise, so it's best to hire the experts so you'll be confident in the results. Attempting to clean mold yourself may cause mold spores to spread, leading to further mold contamination of your home or office. Mold Act of Jersey City has the knowledge and equipment necessary to safely and effectively treat mold and mitigate mold-related health risks.
What are some signs that there is mold in my house?
You may be able to mold or smell it if mold is growing. Visible mold growth can often appear as black, green, or white patches on walls, ceilings, and other surfaces. A musty smell may also indicate mold growth in your home. If you suspect mold is present, it's important to contact us as soon as possible. We will be able to assess the situation and provide mold treatment to reduce mold contamination and restore your indoor environment.