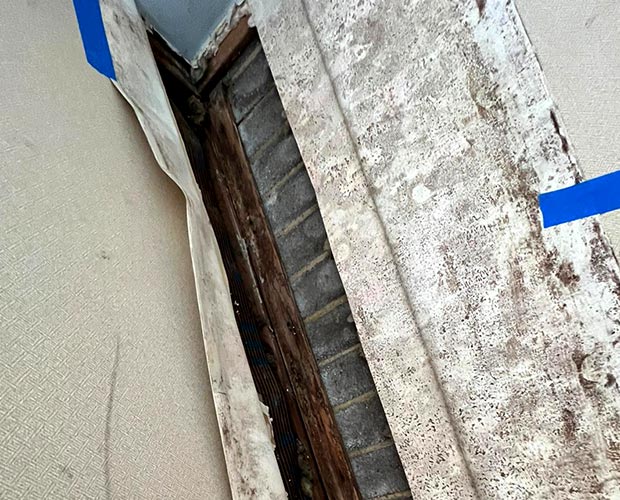 We don't wait for mold to get worse. We
act!
Contact us now to schedule your mold inspection
Why we don't recommend removing mold by yourself
Mold growth is a serious problem in any property. It can thrive on any surface where there is moisture and trigger various health issues, especially for people with allergies, asthma, or weakened immune systems. Before removing mold by yourself, you should learn about the potential risks and repercussions of DIY mold remediation, and why you should contact professional mold removal services, such as Mold Act, to handle your mold issues.
Why do you need to remove mold at all?
Mold releases tiny spores that can spread through the air, triggering allergic reactions, skin irritation, and respiratory problems. It damages your property, from the structure to the furniture, carpeting, and other materials. In addition, mold leaves a musty smell that can make your environment unpleasant and uncomfortable.
If you try to remove mold yourself you can find yourself in deeper trouble.
Many people believe that wiping down a moldy surface with bleach is enough to eliminate the problem, but this is not true. Bleach only kills existing mold spores and does nothing to prevent future growth.
DIY can make mold issues even worse.
Mold is a complex organism that quickly spreads and infiltrates areas where you may not even know it exists. If you disturb mold spores without proper equipment, protection, and containment, you can release them into the air and cause them to spread even further.
Hidden mold is easy to overlook.
Even if you remove the visible mold from the surface, hidden mold spores may still exist in other areas of your property. They often grow in hard-to-see areas such as inside walls, under carpeting, and in insulation. Without help from professional mold remediation services, you may miss all these hidden mold areas and wonder why mold keeps resurfacing in your property.
Mold exposure comes with an increased risk of health issues.
Mold causes many health problems, from allergies and asthma to respiratory infections and immune system problems. Studies indicate that long-term exposure to mold causes lung scarring and significantly increases the risk of lung cancer. Attempting to remove mold yourself can put you and your family at risk. Mold spores can become airborne during removal and can be easily inhaled.
Property damage increases the longer you wait.
Mold causes significant damage as it festers in your property. It can damage walls and other structural materials and break down organic items like furniture and carpeting, resulting in discoloration and a musty odor. Removing mold by yourself may cause mold to seep deep into porous materials, which requires complete removal of the affected material and increases the repair cost.
Benefits of professional mold removal services
Dealing with mold in your home or business can be daunting, especially if you need the right tools and experience to tackle the problem. It's always best to leave it to the professionals. Our company Mold Act is one of the best professional mold removal services you can call for help.
Professional-grade tools
At Mold Act, we have the latest industry-grade tools and equipment to remove mold effectively. We use high-powered air scrubbers, vacuums, air purifiers, high-efficiency particulate air (HEPA) filters, specialized cleaning agents, and containment barriers to remove all mold safely and efficiently.
Experience
Our team has years of experience dealing with mold issues in various properties and locations, including attics, bathrooms, parking areas, and basements. Aside from mold removal service, we also perform a thorough property assessment as part of our mold removal process to identify any underlying issues to help you prevent any mold growth.
Certification
Mold Act technicians are certified by the Institute of Inspection, Cleaning and Restoration Certification (IICRC) to ensure that we follow industry standards and are up-to-date on the latest mold remediation equipment and techniques. We also have up-to-date insurance and licenses to protect you, our employees, and your property during removal.
Pre and Post Mold Testing Services
Our mold removal services include pre and post-mold testing when asked for by our customers. We always perform thorough property inspections to identify any structural damage and existing mold. When mold testing has been conducted before the removal process, clearance testing can also be conducted to confirm all the mold has been eliminated from your property.
Who to call for help with mold
Mold Act is one of the best professional mold removal service providers in the area. Our certified professionals can handle all mold issues with industry-approved standards and techniques. We'll remove all traces of mold from your property and ensure it's safe and free from hazardous materials. If you're dealing with a mold issue, give us a call and let us help you restore your home or business.
Let Mold Act Professionals Handle Your Mold Problems
Let our experienced professionals at Mold Act handle your mold problems with our industry-grade tools and equipment for safe and efficient removal. Our certified team will inspect, test, and contain the mold to prevent further contamination. Contact us today for a reliable and affordable mold removal service.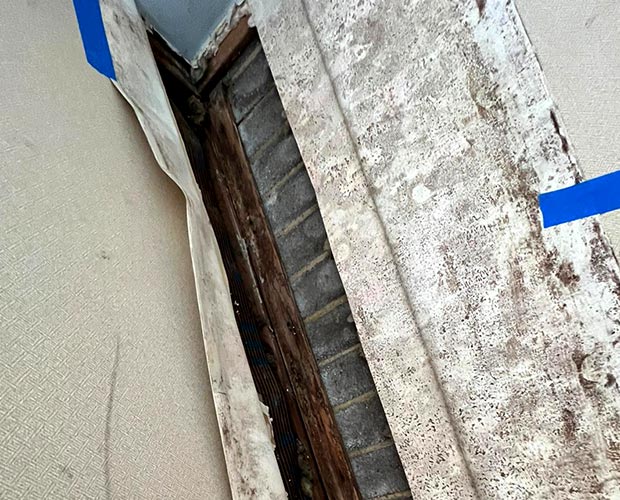 We don't wait for mold to get worse. We
act!
Contact us now to schedule your mold inspection
Residential & Commercial
Mold Remediation Services
"Alex was our service tech. From day one he was thoughtful, responsive and honest. We used his bid over several others and were very pleased with his service. If you use this company, definitely ask for Alex! He was terrific."