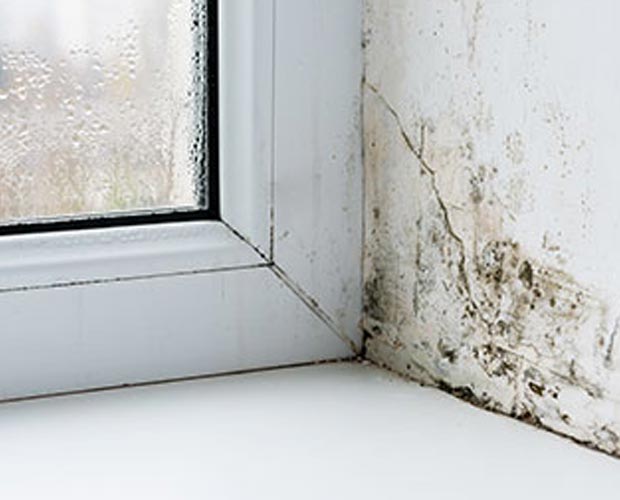 We don't wait for mold to get worse. We
act!
Contact us now to schedule your mold inspection
Can Mold Be Worse in The Home in Winter Months?
Mold can be a big issue, especially in winter months. Since mold thrives in a damp environment, and homes are generally warm during winter, mold tends to thrive there. Winter also comes with a lot of moisture from the snow, rain, and ice which, when it meets the warmth generated in homes, creates the perfect condition for mold.
With this in mind, you need to contact the Mold Act mold remediation company as soon as you notice mold in your home. The faster you control mold growth in your home, the easier and cheaper it will be.
The Danger of Mold in Homes During Winter
Ignoring mold simply because it's winter does not help alleviate the problem. In fact, it makes it harder and more dangerous for you and your loved ones. As long as the conditions remain perfect for mold growth, it will continue to grow. Prolonged exposure to mold can bring a host of medical issues from breathing difficulties to itching skin to sneezing and coughing.
How Fast Can Mold Grow?
Mold grows really fast when the conditions are right. In fact, within 24-48 hours of a surface becoming damp, mold spores will start growing. And if left unchecked, it can really damage the surface as mold will keep on eating it. Call mold removal & remediation experts as soon as you notice any sign of mold in your house. You will be grateful you did.
Who Should You Call to Remove Mold from The Home in Winter?
Get in touch with our mold removal and remediation experts if you want to permanently get rid of mold in your place. We are the go-to service provider for mold cleanup, removal, and remediation. Don't take our word for it, see the reviews we are getting on Google and be the judge. Get in touch with us and be on your way to living in a mold-free environment.
How much time does winter mold remediation service in the house take?
The time it takes to do mold remediation really depends on the size and location of affected areas. In general, it can take anywhere between a day or two to properly do mold removal. But if mold remediation is needed, it may take longer as the process is delicate to avoid mold regermination.
Reasons to call for a professional mold remediation services
It may be tempting to try and get rid of the mold yourself, but it may not be the smartest of moves. Here are reasons why you need to call for professional help from Mold Act:
Expert knowledge
Extensive experience
Use of state-of-the-art equipment
Advanced mold testing skills
Ability to reach hard-to-reach places
Water damage and restoration kits
Fully certified and licensed
When you leave mold remediation to the experts, you are ensuring that mold will be eradicated permanently. We do a final inspection to ensure there is no chance for mold to regrow back. Plus, since we know what we are doing, it will be cheaper than risking doing it yourself as you may cause more damage or fail to properly remove mold.
Can you stay at home during the mold remediation process?
Yes, in most cases, you can still stay at your home as we do mold removal and remediation services. It's some rare cases when mold has seriously spread that you may have to move for a few nights as the mold remediation process takes place. Get in touch with us to plan the mold removal and remediation process.
FAQs
What causes mold in a house during winter?
Mold grows and spreads a lot during winter because most houses are warmer inside than it is outside. The trapped warm air, coupled with a lot of water and moisture during winter, creates the perfect condition for mold growth.
Can mold grow outside in winter?
When the temperature drops during winter, mold goes dormant. This is because mold needs water, warmth, and a surface to grow.
Does mold die in the winter?
No, mold does not die during winter, it just becomes dormant. Mold will deactivate when outdoor temperatures are really low in winter months, but will reactivate when temperatures improve.
How can you prevent indoor mold during winter?
The best way to prevent mold is to ensure there is enough air circulation, repair any water damage as quickly as possible, and use a dehumidifier to control the level of moisture in the air.
What temperature does mold need to grow in a house?
Ideally, mold thrives in temperatures between 60°F-80°F, and most indoor temperatures fall in that range when buildings are heated for he winter. To keep mold from thriving, ensure there are no water damage issues and there is proper air circulation.
Bottom line
Don't assume that since it's cold outdoors, mold will not grow indoors in the winter. On the contrary, mold will grow and spread a bit faster in a house since it's warmer there. When moisture and hot air combine, it creates the perfect conditions for mold growth.
With this in mind, you need to ensure that any water damage is dealt with promptly and that you maintain good ventilation indoors, so the air is exchanged. In case you notice mold, call our certified experts as quickly as possible. With our skill set, experience, and modern equipment, we will help you permanently remove mold from your vicinity. Call us today and enjoy the best mold remediation services near you. You will not regret it.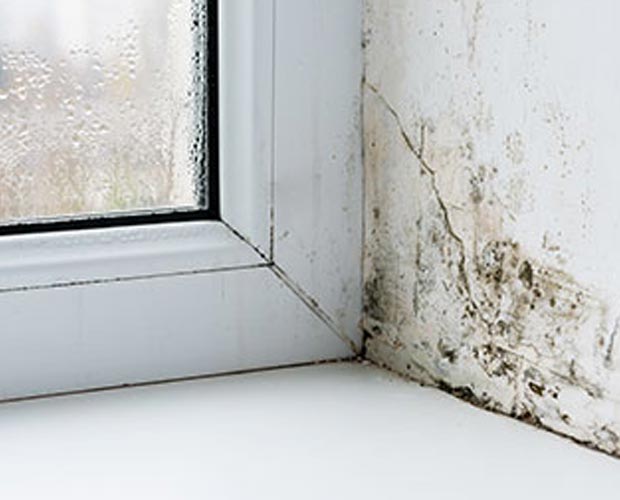 We don't wait for mold to get worse. We
act!
Contact us now to schedule your mold inspection
Residential & Commercial
Mold Remediation Services
"Alex was our service tech. From day one he was thoughtful, responsive and honest. We used his bid over several others and were very pleased with his service. If you use this company, definitely ask for Alex! He was terrific."