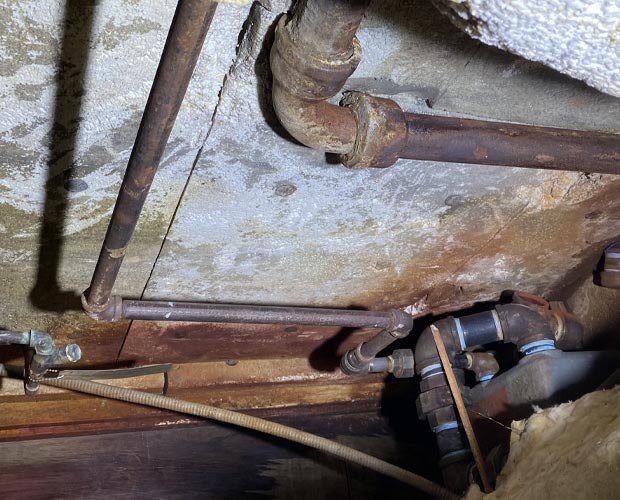 We don't wait for mold to get worse. We
act!
Contact us now to schedule your mold inspection
What is the best way to get rid of mold in dirt crawl spaces?
Damp and dark dirt crawl spaces can lead to mold growth, which is unsightly and unhealthy for homeowners.
Mold Act can assist you in tackling your mold issues in home. Gain insight into mold in crawl spaces and our mold remediation solutions.
What is the reason behind the growth of mold in crawl spaces?
Crawl spaces left unattended for long periods can harbor mold and dirt. Here are some causes of mold in dirt crawl spaces:
Basement and foundation cracks: accumulate moisture and foster mold growth, and they can go unnoticed for a long time due to their hard-to-reach location.
Insufficient ventilation: facilitate the growth of mold.
Ambient moisture: can create a damp environment, leading to mold growth in dirt crawl spaces.
If you live in an area prone to flooding or plumbing leaks: your crawl space may collect moisture and lead to mold growth.
If the ground around your home is not graded correctly: water can accumulate around your crawl space and penetrate the soil, leading to the growth of mold.
This means that mold growth in dirt crawl spaces can be reduced by making better construction and plumbing choices.
How to Identify Mold in Crawl Spaces
Homeowners should be vigilant for signs of underlying problems like mold. The signs of a potential issue include a musty smell, visible mold growth, wood decay, discoloration, allergies, and water damage.
You may notice that these signs extend onto the walls. This is often because the pipes run through the walls.
Could the presence of mold in the crawl space pose any potential health risks?
Enclosed spaces like crawl spaces can seep mold spores, causing a range of symptoms. These can vary from headaches to life-threatening allergic reactions, such as runny nose, sneezing, itchy eyes, rashes, and hives. Consistent exposure may weaken the immune system and make one susceptible to other diseases, especially those with asthma or other respiratory conditions (Mayo Clinic, CDC).
4 main steps should be taken to address mold in dirt crawl spaces.
If you discover mold in your crawl space, it's important to take action quickly. However, professional help may be necessary due to safety hazards. Here's a general plan of action:
Do not touch anything in the affected area.
Identify the source of mold and avoid moving anything to prevent spreading.
Hire professional mold removal services.
Monitor the area and take preventive action to avoid reoccurrence.
These steps will help remove mold from your dirt crawl space and prevent its return.
The best and only way to get rid of mold in dirt crawl spaces for good is professional help!
Mold growth in dirt crawl spaces can cause unpleasant odors and health complications for property owners. With proper knowledge, signs of mold can be identified, and professional help obtained. With expertise in residential and commercial properties, Mold Act offers the best solutions for tackling mold issues in dirt crawl spaces. Our team of certified professionals is trained to identify the source of the problem and remove it without causing any damage or spreading toxic spores. With a range of prevention measures and affordable prices, we deliver high-quality results that ensure long-term safety and cleanliness.
Where to get mold removal services?
Mold Act is your one-stop solution for all mold issues. With more than a decade of experience in mold removal and remediation, we guarantee a safe and healthy home or commercial space. We are available 24/7 to answer any questions you may have regarding our services. Our team will take all the necessary steps.
Have you thought about giving Mold Act a try?
We understand the importance of handling mold in your crawl space with caution and care. Let our experts take over and leave you worry-free! To learn more about our mold remediation services and other offerings, please call 877-660-0430.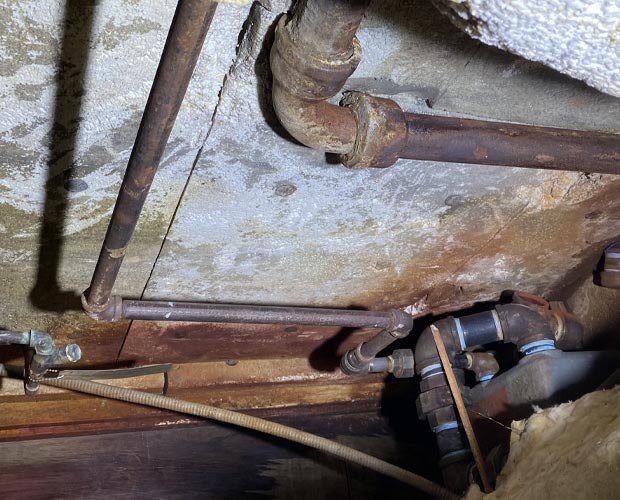 We don't wait for mold to get worse. We
act!
Contact us now to schedule your mold inspection
Residential & Commercial
Mold Remediation Services
"Alex was our service tech. From day one he was thoughtful, responsive and honest. We used his bid over several others and were very pleased with his service. If you use this company, definitely ask for Alex! He was terrific."